Is the Marijuana Industry the New Red Wine?
A Whole New Outlook on Cannabis: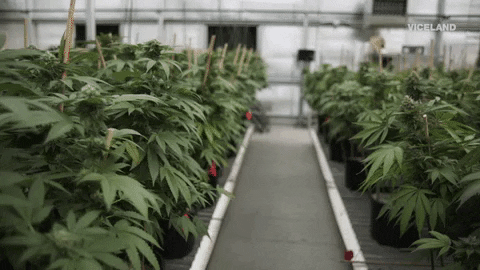 What do you see when you imagine groups of adults getting together to consume cannabis? First of all you see well-dressed successful cannabis smokers boarding a plane to Denver. In addition, you see successful people who chose to have a budtender at their wedding instead of a bartender. Picturing the guys from Half Baked sunk into the couch is a thing of the past. Cannabis products are in and the industry is growing. Furthermore, the cannabis industry is still heavily stigmatized. The cultural norm is to bring a bottle of wine and have a drink when getting together with friends. Adults drink alcohol in social settings to relax, unwind and be more open to new things. Well, cannabis enthusiasts are saying the same thing about marijuana. Cannabis products that take the edge off and enhance social experiences are no different.
The Social Cannabis Experience:
The cannabis industry is maturing and appealing to a wider audience with sophisticated events and products. Hosted by Jessica Eriksen, White Rabbit High Tea is an industry event. The industry event takes place on the rooftop garden of a private boutique hotel in West Hollywood. Challenging stereotypes with an intimate social cannabis experience like no other. In addition, paired with tastings of unique cannabis products and a gourmet meal. Most noteworthy, the cannabis products produced in grow rooms sponsor the social event.
Hosting the Cannabis Industry: 
Cannabis brands like Defonce Chocolatier, CannaOil Company, and Fully Baked Ice cream have hosted the cannabis industry. Alex Zafrin, owner of Fully Baked, had a cannabis tea party. He invited the seven guests to put scoops of medicated sorbet into the guest's Champaign. Almost half of the guests were in the cannabis industry. Guests brought their own cannabis products and shared the products with the group. The cannabis, White Rabbit High Tea costs less than a night out in LA.  Products like White Rabbit High Tea are connecting people in the cannabis space in a quiet, tranquil environment.
Cannabis Infused Cocktails:
 Birthday parties and weddings in the cannabis industry are also going green by making flower edibles and cannabis cocktails available. Furthermore, in Colorado you can hire Andrew Mieure, founder of Top Shelf Bud Tending. Like a bartender with cannabis he provides the cannabis to educate guests on the best strains and modes of consumption. In addition, Top Shelf Budtending creates products like low-THC mocktails and how to roll cannabis into a cigarette. Having a drink is a social experience. Furthermore, a low dose of cannabis products and super fresh ingredients will change how cannabis is viewed. Mieure predicts cannabis infused cocktails will be huge in the cannabis industry.
Customized Treats:
As a result, you can buy medicated cannabis products for your guests. Most noteworthy, Babinka Treats shatter-infused donuts or Angel Haus gourmet cannabis ice cream are the best products. Your guests can enjoy the cannabis artisanal treat and chat, all sans booze. Most noteworthy, you might want to recommend social guests still take an Uber home. Hence, 420-friendly travel is becoming a popular option for those living outside legal cannabis states.
Cannatourism is a new industry taking off in Colorado with the rest of the West Coast following suit. Anyone can fly to Denver and go to dispensary grow rooms where cannabis products that are sold. The cannabis products that are sold can be customized for you by Goldie Solodar at City sessions Denver (720-250-8828). Goldie will email you before you fly out to Denver to get to know your preferences for certain products. In order to create an itinerary Goldie will go over how you like your cannabis products. Consequently, Goldie creates the perfect personalized itinerary like favorite foods and music for the industry.
An Educational and Highly Entertaining Tour:
Whether you choose to be picked up at the airport or your hotel, Goldie will be waiting in a limo. The limo will be stocked with bottled water, snacks, vape pens and other cannabis products. The cannabis products that Goldie approved are high quality (no pun intended). From the airport or hotel, the tour is really up to you. Educational and highly entertaining, Goldie will give you a behind the scenes look at the cannabis industry. Consequently, you will take a tour of the best cannabis dispensaries, grow rooms or extraction labs. There is something for everyone in the cannabis industry. Checking out Denver's museums then going out for lunch is another part of the tour. Furthermore, guests also have the travel guide option for the independent to check out dispensaries and grow rooms.
Hangouts For Marijuana Advocates:
 Companies like AnnaBis make high-fashioned, odor-blocking handbags, and a Green Guide: For Women on the High Road. The guide reviews everything a cannabis-tourist could want in the industry. The cannabis industry has dispensaries, grow rooms, and 420-friendly hotels, to local restaurants and hangouts to see. In conclusion, the guide breaks down local laws and the best spots to enjoy cannabis. LA, SF, or Denver is the best places to visit in the cannabis industry. Socializing with cannabis is getting easier. Therefore, it is only a matter of time before all the States legalize marijuana while expanding the industry.
CBD products are a great way to help with certain ailments. Our line of vapor accessories and CBD Oils are top quality. To browse our catalogues just click a link.