May, 2017
now browsing by month
A Woman's Testosterone Level:
First of all, sex does not stay the same until menopause. Shifts in sexual desire start in your mid-30s. Furthermore, these shifts can change what goes on in between the sheets. The change can be good or bad. Women experience their sexual peak in their late 30s. The sexual peak will extend up to their early 40s. This may not be true for every woman. Testosterone is the hormone of desire. A woman's testosterone level starts to decline in their 20s and every woman experiences this drop.
The Decline in Testosterone: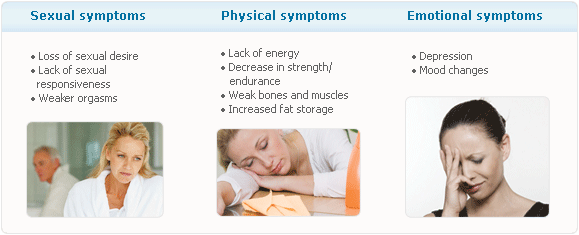 A woman's testosterone levels decline 50% between her 20s and 50s. In addition, there are certain factors that contribute to this decline in testosterone.  Life in your 30s can be real stressful and work, family, friends contribute to this stress. Furthermore, finding time to cook or exercise can interfere with testosterone levels. Most of all, a woman's sexual desire is impacted by outside factors.  In other words, stress lowers a woman's sex drive. Having sex is complicated and testosterone levels contribute to this.
A Woman's choice of Contraception is important:
Most noteworthy, a woman's choice of contraception has a-lot to do with her declining testosterone levels.
A woman uses some form of birth control between the ages of 20 to 40 years old. According to a study 75.3 percent of women 40 to 44 years old use contraception. In addition, 69.7 percent of women 30 to 40 years old use contraception. Only 58.3 percent of women 20 to 30 years old use contraception. 28 percent of all women use the birth control pill.
The birth control pill will effectively lower a woman's testosterone level. Birth control pills will stop women from ovulating. As a result, lowering a woman's testosterone level and increasing a protein that binds testosterone. Therefore, less testosterone will be freely flowing in your blood stream. A woman will feel drier during sex. Hence, the dryness making her sexual experience very uncomfortable. Especially relevant, a simple solution is adding a lubricant to the mix. To contribute to this a woman can talk to her gynecologist about switching to an IUD. The IUD doesn't lower testosterone levels in women.
Having Sex 3 times a week will not help a Woman's Sex Drive:
Most of all, women can stop putting pressure on themselves about making time for sex. Having sex two or three times a week will not help a woman's testosterone level. Men and women are satisfied with having sex once per week. This was according to a recent study.  Researchers got feedback from more than 30,000 people. Researchers found that having sex less than once a week was linked to lower sexual well-being. A woman's sexual happiness leveled off at once a week. In addition, having sex twice a week didn't make women twice as happy. Also, a woman's testosterone level and sexual drive can play a big role. Therefore, having less sex as you get older is a myth. Furthermore, too much sex or not enough sex can put a strain on your relationship.
A Woman's Sexual Behavior gets better as they Age:
Most noteworthy, having sex once a week may be all you need. Testosterone levels contribute to this and a woman's testosterone level should be adequate. Orgasms become easier for women as they age. A woman's sexual behavior gets better as they mature. By this point mature women have more sexual experience. When a man has an orgasm it's more of a mechanical process. A woman uses her mind for orgasm and sexual pleasure.  Women in their 20s focus on sexual intercourse to have an orgasm. In conclusion, it takes women 10 more years for the touch and thought process. A woman's testosterone level and a mature age will get her where she wants to go. (Auther's Note): "This was a study." "Furthermore, I need more than once a week and I am sure there are others that can agree with me." "I say life is too short so try to enjoy each other while you can!" swankcam.com