weightloss
now browsing by category
Sexuality and the Sexual Health Expo Held in Los Angles:
Attending a talk by a woman named Janet, my Wife and I were at the Sexual Health Expo. The Los Angles Sexual Health Expo . Janet was sharing her theories on life and sex. Furthermore, the audience was listening to Janet and her theories called the "Five Exotic Blueprints". Years of marrage can dull your sex life. So we took a  a fresh look at our sex life. In addition, we wanted to forget what we thought we knew about life and each other. As a result, Janet knew we were looking for new energetic ideas to improve our sex life and sexuality.
As Janet began about blueprints, I felt like I could hear a little bit about myself in each blueprint. For instance, this blueprint was the sensual lover who needs to feel relaxed before they can feel sexy. In addition you have the kinky blueprint that is turned on to sex by taboo. I find it helpful to be relaxed and fun to be naughty in our sex life. Janet started to talk about the next blueprint called the energetic. Furthermore, Janet asked for a volunteer from the audience who would like to be kissed. As a result, about half the room raised their hands, and one person was randomly selected. To be honest, I was taken back by what happened to the energetic.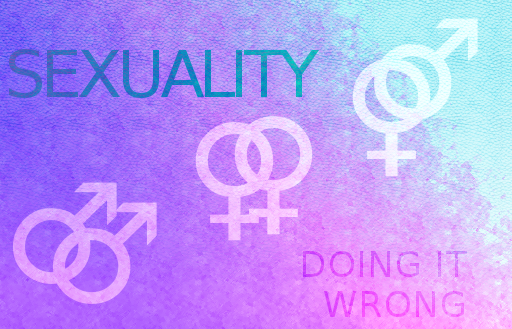 Slowly looking her volunteer up and down, Janet brought him to the front of the room. Moving very slowly she proceeded to move in towards the volunteer. Janet flirted with her eyes and her smile, breathing more deeply and heavily the closer she got to the energetic. The sexual tension in the air was palpable. Feeling my erotic blueprint. Janet proceeded to get very close to the volunteer's mouth. Consequently, it seemed like they might have had a mini-orgasm. Then she stopped, turned and faced the audience. "Janet said" this is what an energetic would do. While watching Janet I knew our sex life and my erotic blueprint would get better.
Finding My Erotic Blueprint:
Finally, there was no doubt in my mind that I had found my erotic blueprint. According to Janet, the energetic is highly turned on by anticipation, by tension, by eye-gazing, by stillness, by tease. The erotic energy is gone if things move too fast and the energetic can't keep track of it. Reviewing all my sex fantasies, Janet had my mind racing about hot sex. I was eye gazing the Gal across the bar and I like sexting. Making out before dinner but not finishing until after is the tease. Janet made me realize that all those feelings about sex made so much sense. Finally, I suddenly felt I had found my erotic blueprint I hadn't even realized was there all along. Janet life is short; therefore we must embrace the pleasures life has for us.
Looking Back at what We Learned:
In conclusion, it's been a few years since that workshop with Janet and our sex life improved. Especially relevant, I'm happy to confess that my erotic blueprint says I'm a sexual tension junkie. Every cultural message I received growing up said that I shouldn't be a tease in my sex life. Furthermore, sex should be more about my partner's pleasure than mine, that I shouldn't want the focus on me. But you know what? I like being a tease, I love pleasure and I want to be the center of attention when having sex. Most noteworthy, when we take off our clothes I want to have the sex life of a King. When we take off our clothes my erotic blueprint dictates how I will enjoy our sex and our life.
When we take off our clothes, the question is how this will help our sex life. In the past, sex for us used to look like heading to the bedroom after putting our kid to bed. As a result we would go to the bedroom, take off our clothes. Furthermore, get under the covers and go straight to sex. The sex life was good but not as hot as it could be.  Marrage is for life. Most noteworthy, our sexuality was taking off our clothes while knowing the drill and it worked.
Enjoying What We Learned about Our Sexuality:
Our sex life looks different now thanks to Janet and learning about things like my erotic blueprint. To turn me on my Wife knows sexting me during the day about what she'd like to do later, works. Furthermore, if I give her a look across the dinner table, I'll turn her on to sex big time. And when we get to the bedroom, we don't take off our clothes. Making out with our clothes on sets the pace. Therefore, the tension adds to the pleasure of our sex life and to be a happy couple. In conclusion,  Janet and I discovered our erotic blueprints for a great sex life.
An aroused energetic, thinks about your next kiss. In conclusion, take a moment to look at your partner with eyes that say I want you. Slowly approach your partner and wrap your hand around the small of their back. Keep your face a few inches away from your partner. Slowly approach their lips then pause right at that moment. There will little space left between your mouth and your partner.
Life is what you make of it and sexuality is a science. Speaking of sexuality just click one of the links and enjoy!