sex
now browsing by tag
There are plenty of ways to screw up Your Marriage:
First of all, there are plenty of ways to screw up a marriage. In addition,   spouses with opposite-sex friendships are risking their marriage. The opposite-sex friendship is a risky short-sighted behavior. Furthermore, many opposite-sex friendships lead to infidelity and ultimately divorce. There are many married people out there finding his or her spouse in the opposite-sex friendship.
The husband is constantly texting a female co-worker. In addition, he claims that he is just friends with her. He says that they only talk about work. Consequently, he's always smiling when he's texting her. Another opposite-sex friendship is the wife always texting her personal trainer. She always locks her cell phone and in addition, she changes her online passwords. When her husband asks her who she's talking to, she gets angry. She says her husband is being paranoid, jealous and controlling. These opposite-sex friendships have a-lot in common. In both cases, the spouse who is having the opposite-sex friendship knows his or her flirting is real shady. They don't respect their spouse's feelings and as a result, they continue to indulge in the thrill.
Some People think it's fine to have a opposite-sex Relationship:
Consequently, some people don't agree that opposite-sex friendships should not exist in a marriage. Furthermore, people think it's old-fashioned. They think it's alright to allow opposite-sex friendships. A-lot of people claim, men and women are capable of having the opposite-sex relationship. Hence, a platonic extra-marital friendship with a person of the opposite sex is acceptable. Then the friendship should involve two people who have no sexual attraction to each other. In addition, they should not be sexually compatible, which is especially relevant.
An accident waiting to Happen:
The fact is many opposite-sex friendships involve people who are compatible. And they could be potential sexual partners. Hence, many opposite-sex friendships are maintained because of a sexual attraction. One or both people are keeping his or her friend on the back-burner. This is just in case their marriage ends. A-lot of men like to have the opposite-sex friendship. Let's face it; men befriend women because there is some degree of physical attraction.
Furthermore, many people believe in opposite-sex friendships. They believe that his or her opposite-sex friendship shouldn't change just because of marriage. In addition, they say people with weak marriages shy away from opposite-sex friendships. Consequently, this is a selfish way of thinking. It ignores the fact that every marriage has its ups and downs. When the marriage is up things are great. The opposite-sex friendship can be harmless. But it will be an irritation to the other spouse.
Your Marriage has Ups and Downs:
But it's a different ball game when your marriage is going through a temporary down. And you're having a tough time in your relationship as a result. His or her marriage is having a sexual dry spell. Or it could be pure boredom with the marriage. Therefore, many people will turn to their opposite-sex friendship. The spouse and his or her opposite-sex friend will comfort each other most of all. With an opposite-sex friendship, they will turn to each other for advice. And in addition, they share details of their intimate life and relationships. The opposite-sex friendship will have them texting each other with increasing intimacy as a result. The excitement of the opposite-sex friendship grows. And the dynamics in the marriage deteriorate.
The spouse will exit the room to text his or her opposite-sex friend. The other spouse will be angry and hurt. When the spouse is asked to end the friendship, they become indignant and belligerent. Furthermore, they will turn the entire situation around. This will make his or her spouse go on the defensive. The spouse tries to explain why the opposite-sex friendship is wrong and how it is affecting the marriage. Consequently, the majority of infidelities are caused by opposite-sex friendships. It starts with an opposite-sex friendship that becomes intense and emotional. Text-messaging is an intimate fantasy and not a reality. From there, the opposite-sex friendship escalates into an emotional or sexual affair.
Playing a Risky Game:
First of all, opposite-sex friendships in marriage are risky. They are a form of betrayal most of all. Marriage is a committed relationship. Therefore, you are   his or her partner's lover. Furthermore, you are the closest and most intimate confidante, and priority. We all need close friendships outside of our marriage. So we need to find people of our own gender to befriend. Many opposite-sex friendships can sneak-up on people with happy relationships. The opposite-sex friendship can have a predator. This opposite-sex friend comes across as innocent, but is drawn to someone who has a partner. In addition, they are manipulative and aggressive when pursuing this person. If they befriend your spouse you are in a world of trouble as a result.
Your Marriage and Infidelity:
Furthermore, opposite-sex friendships are real in marriage and infidelity. Many opposite-sex relationships have no place in your marriage. In addition, one of the wisest decisions to make is to end an opposite-sex relationship. You will protect the integrity of your relationship. In conclusion, it takes a strong person to stand by their values. You must insist that there be no opposite-sex friendships within your marriage. It takes a secure person to say no. You don't want to live anxiety and the divided loyalties. Put all the energy into your marriage and stand by your values. Trust your instincts and be happily married.
Feel the Heat for Hot Sexual Activity:
First of all, do people have more sex in the heat of the summer?  A heat wave can bring out our sexual tendencies. Furthermore, many Americans are wearing as little as possible. Bare skin may have effects beyond cooling. People tend to get horny wearing fewer clothes. In addition, many people believe that sweltering heat tends to push us into one another's arms. Does the heat contribute to an increase in sexual activity?
This depends on a few factors. Consequently, the rates of sexual activity are based on birth rates.  Most of all, the numbers depend on where you live. In southern and tropical climates, births decrease. This happens during the spring. Therefore, conception was less common during the previous summer. Furthermore, sperm quality decreases during the hot summer months. This depresses the fertilization process. The heat decreases the testosterone levels and therefore sexual desire. And this happens in men during the same period. People living in cooler northern climates have the opposite pattern. Higher birth rates occur in the spring.
They sell more Condoms in the Heat:
The condom-manufacturer sells more condoms in the hottest areas. Miami had more sex because it is one of the hottest states. Miami had more sex than Minneapolis and Seattle. But it may be too hot for sex. In addition, Miamians might turn down a proposition. There is less hot sex on the hottest days. This came from a study.  35 percent of Americans said no to sex because the heat was too unbearable.
Pleasant Heat helps Sexual Activity:
Most of all, the weather should be pleasant-to-bearable heat. People feel more comfortable in good weather. This explains the interest in hot sex. Sweat may play a role. Not because of pheromones. Pheromones are airborne compounds that allow animals to communicate. They send out messages for hot sex. Consequently, science claims people excrete chemicals related to attraction. However, during the summer the heat decreases pheromones. Pheromones are not the only sex aids. There are many reasons for people to want more sex. Hence, factors such as skin bacteria and diet. Those factors contribute to a person's smell. Furthermore, increased sweating can assist in a person's sex drive.
But let's not complicate this with chemistry. The summer has longer days. In addition, people spend more time outside in the heat. People interact with one another. Most of all, people ware less in the heat.  They show more of their bodies which increases sex drive. People had more sex in the summer time. Most of all, men and women like to have sex in the heat of the summer. Most people had more sex when they saw bare flesh. Therefore, people are having more sex in the heat. Consequently, people are covered up during the winter season. A study was done during the winter time. Men found images of women's bodies and breasts more attractive during the winter. You don't see much skin when it's cold out. Most of all, nude skin is on display during the warmer months. That is why people had more sex in the heat.
Humans are affected by Temperature:
In conclusion, people tend to be more active in the heat.  Humans are affected by temperature. In addition, there is an emotional inflation of relationships. Therefore, people associate warmth with intimacy. People are friendlier in the heat. They connect socially. This can lead to all kinds of connections. Hot sexual activity and the summer go together.
To find that Perfect Someone:
First of all, we all want to find that perfect someone to live happily ever after with. And there are couples who found that someone as a result. Consequently, everything should feel right from how you fit together. It's how happy couples hold hands and make love. There is the excitement of the engagement. You can be planning a wedding or a honeymoon. Hence, finding a new home together can be exciting. The sexual desire between couples can start to simmer down. Therefore, life can settle down into the "happily ever after" part. Why is that true? It's hard to understand why the sexual passion drops. Furthermore, when you love someone it does not always mean sexual desire.
How Sexual Passion Works:
We need to understand how sexual passion works which is most noteworthy. In sex, attraction and obstacles equal excitement for most couples. That is The Erotic Equation. So happily ever after does not always mean sexual fire. It means couples embracing warm sex in a long-term relationship. In addition, you have to understand The Erotic Equation. Furthermore, most couples seek a happily ever after romantic life. Sexual arousal is fueled by conflict. The dark side of lust can be an erotic playground. Therefore, Romance and hot sex have   obstacles. Remember Romeo and Juliet. Romantic novels always have The Erotic Equation.
There is a recipe for an erotic playground or hot sex. Couples longing and anticipating an erotic playground can be one. Also violating prohibitions and searching for power. In addition, couples need to overcome ambivalence. Longing for sex is the cornerstone of romantic love and desire. Simply put; we long for what we don't have. Anticipation is a turn on for an erotic playground. Therefore, adding in what is forbidden will always mean sexual desire. This is a very potent aphrodisiac cocktail which is especially relevant.
The Erotic Equation:
You need to understand your couple blueprint. Consequently, there are three reasons why couples come together. Passionate couples are in it for The Erotic Equation and emotional intensity. Furthermore, the couples are fragile and break up as soon as the sexual desire cools. Compassionate couples are best friends or soul mates. Most of all, these folks are highly romantic. But it doesn't always mean sexual over time. Pragmatic couples do not enjoy an erotic playground. Furthermore, they are together for practical reasons. Pragmatic couples are interested in money, prestige and social acceptance. In addition, these couples don't have an erotic playground. Hence, pragmatic couples have a partnership or business deal. Couples that stay together happily tend to know this secret:
Consequently, intimacy and passion is the paradox. Intimacy is produced by a couple's sexual desire to know about their partners. Passion comes with appreciating our partner as an individual. Secrecy hurts intimate relationships most of all. Privacy honors the private realms in our erotic lives. These couples can heat up their sex life with The Erotic Equation. These couples have to create and maintain an erotic playground.
Let's create an Erotic Playground. Do something forbidden or erotic together. Use sexual play in public and feel The Erotic Playground. Couples can feel very dangerous and very sexy. Furthermore, try putting your hand on your partner's genitals. This can be done in a dark movie theater. In addition, let your hand rest there and see what happens. Play with sexy games and enjoy your erotic playground. Go on an erotic vacation together to bring up The Erotic Equation. You might live happily ever after. Give each other space. Embrace the idea of "Privacy vs Secrecy." Explore yourself in your erotic playground. In addition, figure out your sexual erotic theme. How can you bring the sexual theme into your relationship? Read novels about sexual adventures. Furthermore, the novel can enhance your erotic playground. Is there anything there that excites you?
Try to join a Sexual Workshop:

Go to sexual workshops. These workshops are in every city which is most noteworthy. Most of all, going to a workshop can take your sexual desire to a new level. You will have all the elements of The Erotic Equation by signing up! In conclusion, learn how to have an erotically healthy life. It is as important as learning what foods to eat. Therefore, try to understand the paradoxical relationship. Love, closeness, sex and passion are crucial. Find that sexual erotic excitement.  Learn to source erotic tension as a result. Understand the ingredients for a healthy erotic life can help us live happily ever after. Sexual desire is a human emotion.
 Tantric Sex has been Around for 5000 Years:
First of all, Tantric sex has been around for many millenniums. Furthermore, Tantric sex has been practiced for 5,000 years. Especially relevant, there are a lot of people who have never heard of this sexual practice. Tantric sex has a lot to do with yoga, which is why the populace has never heard of it.
Hence, Tantric sex is not all about having sex or some stand-alone sexual practice. Tantric sex supports our natural physical desires to respect and cherish our bodies. In addition, this includes our minds, and spirits lovingly, holistically, healthfully, and expressively. The practice of Tantric sex is an emotional and energetic connection to our partner not just a physical practice.
Understanding the Sexual and Physical Possibilities: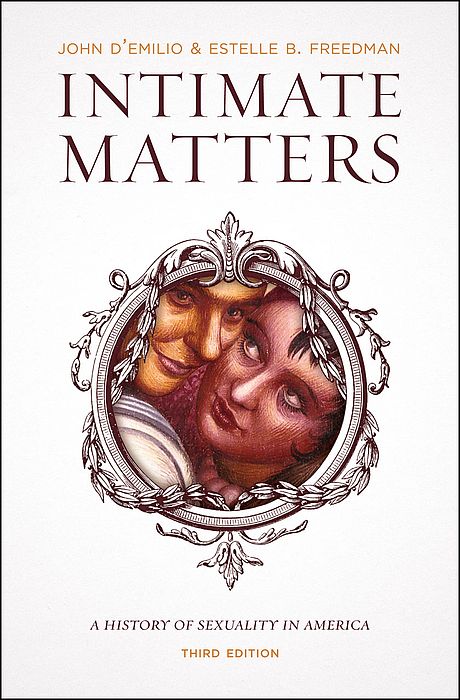 Most noteworthy, to begin to understand the sexual and physical possibilities here's what you should do to increase libido. The first thing you would need to do in order to openly explore Tantric sex is to look within yourself. Therefore, looking at shame, guilt, and limited perspectives on sexuality in you and in others. Most of all, you need to become less judgmental and more curious about sexual physical preferences, fantasies, and desires.
As a result, Tantric sex supports being exactly who we are while accepting, honoring, and allowing ourselves sexual pleasure. Most of all, communicating, energy exchange, or physical sex with our partner is imperative while trust must come first. The less judgmental we are, the more intimate we can become with our sexual partner.  Hence, the most important discoveries about ourselves are made during sexual intimacy to increase libido.
Mental and Spiritual Healing:
Furthermore, there are huge physical healing components in Tantric sex along with mental and spiritual healing. Most noteworthy, the primary focus of Tantric sex is not the orgasm. Finally, having sex and not reaching an orgasm is hard for anyone to accept at first. In conclusion, beginning to understand the physical and mental importance of being present with our partner is important. When you exchange energy, and enjoy freedom of expression, sex can be much more than physical pleasure. Most of all, the sexual energy is more intense not to mention the increased vitality and mental focus. Consequently, Tantric sex focuses on prolonging the sexual experience for increased intimacy and better health.
Sexual Ceremony in Ancient Times: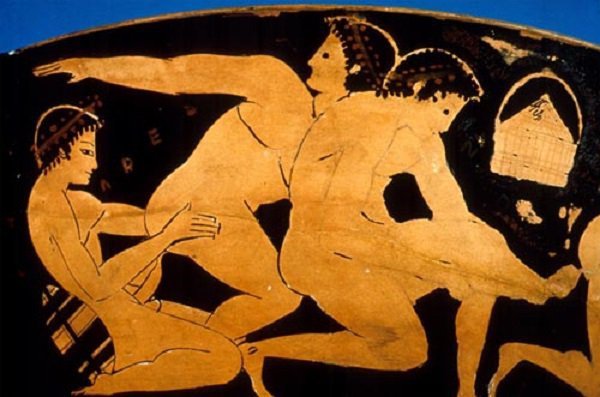 In ancient times, performing this sexual ceremony took days. Since we have fast-paced modern lives, this could prove to be challenging, but now we have technology.  Therefore, we can transfer our sexual energy through sexting or sending sexy photos, and then become physical later that day. Once physical or sexual interaction has begun, the Tantric rituals include body massage and watching or looking at porn movies. In addition, Tantric sex is bathing, BDSM role-playing, bondage, feeding one another, undressing and admiring each other's physical body. As a result, you can change sexual positions, make out, dance, and have sensation play. Use your imagination with all five senses and take your time. In conclusion, enjoy the present moment and forget the past and let the future be a sexual mystery. Consequently, our sexual experience with our partner should be thoughtful and intentional.
Spend More Time with Your Partner to Increase Libido:
Most of all, Tantric sex has us spending more time with our partner, refining our sexual energy. Tantric sex is an influence on the chemistry of the brain. Finally, positive sexual experiences engage the endocrine glands to release hormones and chemicals. In addition to reducing body fat HGH is a natural growth hormone produced in the pituitary gland. Therefore, HGH helps maintain the health of tissues and organs. HGH is the miracle hormone soothing the skin increasing vitality and energy. Consequently, sex is a lot better with our partner with this natural growth hormone and will increase libido.
Serotonin is a neurotransmitter found primarily in the stomach, pineal gland, blood platelets, and the nervous system. Furthermore, serotonin helps with sexuality and hunger, regulating mood and feelings associated with wellbeing. It is also a natural sleep aid.
DHEA is produced in the adrenal glands to function as a precursor in the production of sexual hormones. This hormone produces estrogen in the woman and testosterone in the man.
The hypothalamus naturally produces oxytocin in the brain. Oxytocin is produced after sex with our partner. Consequently, sexuality with our partner can release more oxytocin, making you want to be with that person all the more.
Increasing Blood Circulation:
Most of all, Tantric sex has increased blood circulation, which improves overall sexual health.  Deep breathing helps detox the body, and with our increased heart rate it will strengthen the immune system. Especially relevant, rejuvenation and longevity will help us and our partner with our future relationship.
In conclusion, Tantric sex has improved relationships while enhancing the health of the mind and physical wellbeing. The key is mindfulness. Tantric sex is all about getting down to it. Tantric sex has allowed us to become completely relaxed, vulnerable, and aware of us and our partner. Most of all we need to create new and healthy patterns in our sexuality and our life.
Finally, if you are single looking for the right partner or just want to have fun, look no further! To increase libido, Just click any link and enjoy! datingcamonline.com
Biologists find that Men and Women See Things in a Different way:
 Most noteworthy, a study found that men and women use their brain interpreting visual cues in different ways. Furthermore, if you are one of the people who know men and women see things differently, you are right. In addition, this everyday observation has a real basis in brain differences between male and female genders. Research finds that men and women have a whole different take on the world we live in. Two different genders absorb visual information with their brain in different ways.
Using an Eye Tracking Device:
 In a study, biologists used an eye-tracking device on men and women. The biologists studied the eye contact. Furthermore, they had the men and women look at an actor's face on a video-chat screen. With 80 percent accuracy the researchers were able to tell what sex the individual was. As a result, eye-scanning patterns of the men and women was achieved.
Researchers Observed a Real Difference Between Men and Women:
In addition, subjects looked at the same actor's face with three separate sessions of 15 minutes each. Analyzing the eye-scanning patterns, the researchers observed some real differences between the men and the women. Consequently, the women gazed at the left side of the face and showed a strong preference for the left eye.  Especially relevant, when the women gazed at a female face they studied the face more complete than the men. The men studied the face from the left with less interest.
The Right Hemisphere of the Brain;
 Heat maps show eye-scanning patterns of male and female participants while looking at the actor's face. In addition, men preferred the left eye but not as much as the women. Furthermore, according to the researchers the right hemisphere of the brain responds to the left side of the body. Most noteworthy, the right hemisphere of the brain is dominant for face processing especially the left side. The male and female contributors favored the left eye.
Especially relevant, there is a reason why male and female participants are partial toward the left when looking at faces. Because the right hemisphere of the brain is fed by the left visual field is the only explanation we have. Therefore why is this favoritism for the left stronger for women?  The truth is biologists are still trying to figure out why women prefer the left side or left eye.
A Signature Eye Scanning Arrangement:
Consequently, Scientists used to believe that all humans follow a comprehensive pattern of face assessment. Therefore, it's now been confirmed that each person has their own signature eye-scanning arrangement. The arrangement is controlled by dynamics such as personality, culture, age, sex and mental health. Furthermore, the factors that influenced gaze patterns during face exploration were the sex of both people and the actor. However, it's difficult to say whether those differences in eye-scanning patterns are distinctive or shaped by social standards. The bottom line is biologists use gaze patterns to excerpt many pieces of information about the male and female observers.
Gaze based Disease Screening: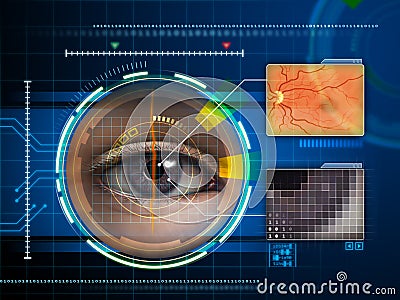 Most of all, using eye movements can tell us a lot about the brain and eye-scanning patterns. In addition, the biologists can use the evidence for many things. As a result, the eye tracking device can diagnose conditions like autism and ADHD. Gaze-based disease screening is a very encouraging line of studies. Disorders like dementia or autism, lead to measurable changes of eye movement behavior. Hence, gaze based disease screening can be used as an impartial and inexpensive tool for men and women.
Did You Know There Are Blow Job Workshops?
First of all, this article is about what they teach you at blow job workshops teaching adult sex. Furthermore, if you are wondering what goes on in those blow job workshops we have the scoop.
In addition, we interviewed sex educators and other experts to give you the best advice on increasing your partner's pleasure.  Therefore, let's see what the sex educators and other experts have to say in blow job class.
 Anticipation Will Make Your Partner Hotter: 
 First of all, you have to start soft and let your partner get hard in your mouth. Keep your mouth still and let them feel the warmth of your breath and the moisture of your tongue. After your partners' penis is stimulated, gently begin to suck. Most noteworthy, the anticipation will make your partner even hotter for your mouth.
 Furthermore, a lot of people project that their saliva will be enough lubrication to do the job. Adding some water based or silicone lubricant to your mouth will give your partners' penis a great blow job. Given time you will build up enough saliva to keep the blow job going. Especially relevant, you can build up enough saliva by sucking on a hard candy.
Use Both Your Hands and Your Mouth:
 Remember: If you want to give a nice blow job you have to use your hands and your mouth. In addition, apply even pressure and friction with your hands working with your mouth. Your hands will do more than what your mouth can do on its own while stimulating your partners' penis. In conclusion, this can make the difference between a good blow job experience and a bad blow job experience.
Communication is Very Important with Adult Sex: 
 While having oral sex ask questions before you start. If you aren't sure he's having a good time ask questions while you are having sex. Every man is an individual with different needs. They don't all like the same kind of oral sex. Furthermore, refrain from asking broad questions. Instead of the question (is this ok?) ask yes or no questions that give you concrete information. A good question would be (Would you like it harder?). Consequently, adult sex can be a great pleasure with the right knowledge.
Especially relevant, working with the bend and angle of your partners' penis will help you give a good blow job. Most noteworthy, not everyone can deep throat. If you do, have your mouth and throat match the angle of your partner's penis. If your partners' penis is curved or angled upward you should not be on your knees below him. Furthermore, this would not work as well because your partners' penis would hit the roof of your mouth.
The penis can't go smoothly down your throat on an angle like that. In that case, have him lie down on a bed and kneel next to him facing his feet. Before you start the blow job, lean down until you're comfortable. Now that you are in position, open your throat like you would when you yawn. Your partner's penis will slide down your throat at a natural angle for a hot blow job.  
Give Frequent Eye Contact:
Pay attention to your partner, not his penis. Giving frequent eye contact will let him know you desire his pleasure and satisfaction. In addition, say his name and ask him how he likes it or if he wants anything special. Eye contact also permits you to read his body language to see how he reacts to a variety of techniques. Adult sex should be fulfilling.
Pay Attention to Both Parts of the Penis:
Before you start to give a fruitful blow job with your mouth, you have to pay attention to his balls. Go back and forth on the partners' sack, popping each ball into your mouth. In addition, you can go back every now and then to lick the partners' whole sack area. I suggest starting your blow job sucking the partners' balls with your mouth and working your way up. Consequently, this helps boost his libido before you start sucking the shaft. 
 In conclusion, putting the partner's penis in your mouth and between your teeth takes a good amount of trust. Enjoy the experience with your mouth. Show your partner how much you like giving him a blow job. Furthermore, you have to treat their blow job with enthusiasm.  Focus your attention with your mouth and show him high regard. Intimate partners can enjoy adult sex for years of mouthwatering pleasure. Check this out!
A Healthy Relationship should make us feel good about Ourselves:
Most noteworthy, we feel good about ourselves when we are in a healthy relationship. That doesn't mean your partner completes you. Your partner should complement your life in just the right way. First of all, let's go over some other signs that tell you you're in the right relationship. Below, we will share seven differences between a healthy relationship and a toxic relationship.
Your Partner allows you to keep your Hobbies and Friendships: 
Especially relevant, your identity should not change because of your new relationship status. Furthermore, a mature partner should know pursuing outside interests is necessary and healthy. This is a good way to get some air in a healthy relationship. In addition, don't let your partner tell you that you can't enjoy something on your own. When you let your partner dictate what you should enjoy you will be sacrificing your own identity. To appease the relationship you will compromise what you enjoy doing. If your partner is afraid of you doing things on your own, it could turn into a self-fulfilling prophecy. Consequently, you will want more space and leave.
Don't Act Differently when you're around the New Partner.
When you're hanging out with your new partner do you change the way you act? And is it different when you're alone with your family? In a healthy relationship, your personality and interactions are the same regardless of who's there. Most noteworthy, acting differently when your partner is in the room is a bad sign. In addition,   feeling the need to change your behavior based on your partner's presence is not healthy.
Chores and Decisions should be evenly distributed:
In a healthy relationship, decision-making and household chores should be evenly distributed. Furthermore, your partner should respect your work obligations. Therefore, cleaning up the apartment to keep odors from emanating is a good example. It's all part of a healthy relationship. In every part of the relationship both partners should have equal decision-making power. A toxic relationship would have one partner dominating. Another example would be two partners grabbing power from the other.
Your Partner should support your Dreams: 
First of all, in a healthy relationship your dreams for the future don't have to be perfect. A healthy relationship has your partner showing their support for your future plans. You may get a slight side-eye when you mention some of your ideas. But, when the time comes you know your partner will support you. In addition, you need compromise for a healthy relationship. A toxic relationship has your partner shooting down your dreams and brow beating you. Furthermore, you won't be able to feel fully supported or understood. Over time, the relationship will deteriorate while you give up on your dreams.  Sharing a life is complicated enough without throwing broken dreams into the mix. Talk about your plans for the future often to sidestep the issue.
Your differences should be a good thing: 
You're from the city and your partner is from the country. You choose to eat meat and your partner is a vegan. You both have different outlooks in the relationship. In addition, your beliefs and interests drew you to each other while staying interesting with time. In toxic relationships, couples become entangled with each other and differences are seen as dangers to the relationship. Furthermore, a healthy relationship has differences in interest or opinions that are celebrated. For the future, substantial differences in values can be a problem. But, the things that make people individuals help to keep the healthy relationship interesting.
Don't worry about leaving your cellphone unattended:
In a healthy relationship, feel free to leave your cell phone unguarded from the partner. You need to trust the partner you chose. Chances are they will not go rifling through your texts. Your partner should be someone you can trust.  Even if your partner should happen to they wouldn't find anything worrisome. In conclusion, for the future of the relationship you should not feel worried to have your phone lying around. Hence, the trust between you and your partner is very important for a healthy relationship.
You and your partner have to communicate: 

Consequently, arguing with your partner is healthy and conflict is natural. Communication with your partner is a sign that you're open to communication. Opening up to your partner should not feel uncomfortable. The relationship will grow by being open and honest. By opening up, your partner should feel valued and heard.  Feeling comfortable discussing a misunderstanding will build a healthy relationship. Therefore, not communicating can lead to compounding resentment and distance. It might be uncomfortable discussing a conflict but good for a healthy relationship.
Discovering a New Way of Life: 
While sexting my wife I discovered a new way of life. The force was so strong that it was impossible for me to ignore. Furthermore, I found a new pathway to my creative genius and energy. My discovery started when I was sitting at my desk and feeling very excited. I was excited because an editor from an arts and entertainment magazine was coming to interview me. As a result, the editor wanted me to write for her magazine. In addition, I would have my own section on health and fitness. I offer this knowledge on my website and to my clients.
We Passed the Time Sexting:
While I waited for the editor to show up, my wife and I passed the time sexting. As a result, I lost track of time and realized the editor would be hear soon. Consequently, I told my wife my interview will be starting soon and I need to be mentally prepared. My wife told me to use the sexual creative   energy for my interview.
Using Sexual Energy:


Hence, the idea of using sexual energy intrigued me. Furthermore, I was wondering if I Could really utilize my sexual energy in the interview. I had heard of other people who use sexual energy in their work. The energy heals and creates balance for their clients. Most noteworthy, it was something I had never explored before. Being creative and being a creative sexual person.

The Tour around My Fitness Gym enhanced my sexual arousal:
When the editor arrived for the interview, we began with a tour around my fitness gym. My sexual arousal took over as she was at ease and curious as I showed her around the place. As we talked, I wanted to capture the sexual energy I had been feeling earlier. Therefore, I needed to let my creative sexual energy emanate from me. My sexual energy emanates in the form of enthusiasm, confidence, creativity and self-assurance. Especially relevant, I wasn't trying to come on to her but I was definitely feeling my sexual energy. Energy in a positive form is creative.
At first, it felt funny, but my efforts seemed to have a good effect on my guest. As I told her about my passion for helping people reach their goals she becoming more attentive. I could feel her creative sexual energy lifting. Furthermore, she responded by telling me about her dreams and experiences. We wound up spending hours together, over the scheduled time. In addition, we talked about health, fitness and opportunities to work together on the magazine.
Use Sexual Energy for Business and Pleasure:
As a result, I started researching how to use our sexual energy in business and pleasure. Putting out sexual energy is powerful and effective and I wanted to know more about it for my sexual arousal. As I researched I learned that sexuality is the best form of transmutable energy. Furthermore, we can transfer our creative sexual energy into other areas of our life. We can use sexual energy in achieving wealth, happiness, sexual arousal, love, and health.We know that sexual energy is the highest form of transmuted creative sexual energy. Therefore, sexual energy has ten major emotions.The human mind responds to certain emotions. These emotions are enthusiasm, imagination, and intense desire.
The stimuli to which the mind responds most freely for sexual arousal are:
Sexual expression
Love
Wanting fame, power, or financial gain, money
Music
Friendship with the same-sex, or those of the opposite sex
An agreement based upon the harmony of two or more people who ally themselves for spiritual or temporal advancement
Mutual suffering, or persecution
Auto-suggestion
Fear
Drugs and alcohol
Sexual expression is on the top of the list because it increases the vibrations of the mind. In addition, sexual expression allows us to use our sexual creative thoughts, desires, and emotions. These emotions evoke creativity, enthusiasm, and imagination. Furthermore, when we use our sexual creative energy we manifest beneficial and motivating ideas. We realize our hopes and dreams.
Pursue Your Dreams and Happiness:
 While I closed up the gym that evening I thought about the creative sexual experience I had. I felt confident and creative with sexual energy in the interview. I thought about my wife, my sexual energy, and my future. In conclusion, I explore my sexual energy in new ways. Therefore, with my creative sexual side I will pursue my dreams and happiness. Especially relevant, we should use our creative sexual energy in our pursuit of happiness and prosperity.