sexuality
now browsing by tag
Sexuality and the Sexual Health Expo Held in Los Angles:
Attending a talk by a woman named Janet, my Wife and I were at the Sexual Health Expo. The Los Angles Sexual Health Expo . Janet was sharing her theories on life and sex. Furthermore, the audience was listening to Janet and her theories called the "Five Exotic Blueprints". Years of marrage can dull your sex life. So we took a  a fresh look at our sex life. In addition, we wanted to forget what we thought we knew about life and each other. As a result, Janet knew we were looking for new energetic ideas to improve our sex life and sexuality.
As Janet began about blueprints, I felt like I could hear a little bit about myself in each blueprint. For instance, this blueprint was the sensual lover who needs to feel relaxed before they can feel sexy. In addition you have the kinky blueprint that is turned on to sex by taboo. I find it helpful to be relaxed and fun to be naughty in our sex life. Janet started to talk about the next blueprint called the energetic. Furthermore, Janet asked for a volunteer from the audience who would like to be kissed. As a result, about half the room raised their hands, and one person was randomly selected. To be honest, I was taken back by what happened to the energetic.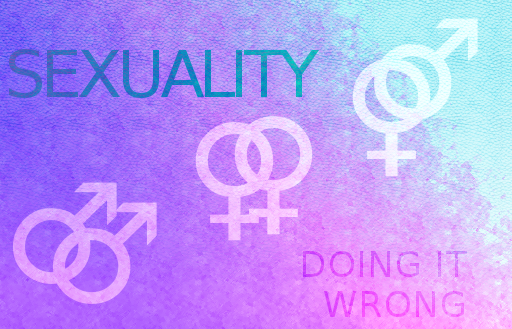 Slowly looking her volunteer up and down, Janet brought him to the front of the room. Moving very slowly she proceeded to move in towards the volunteer. Janet flirted with her eyes and her smile, breathing more deeply and heavily the closer she got to the energetic. The sexual tension in the air was palpable. Feeling my erotic blueprint. Janet proceeded to get very close to the volunteer's mouth. Consequently, it seemed like they might have had a mini-orgasm. Then she stopped, turned and faced the audience. "Janet said" this is what an energetic would do. While watching Janet I knew our sex life and my erotic blueprint would get better.
Finding My Erotic Blueprint:
Finally, there was no doubt in my mind that I had found my erotic blueprint. According to Janet, the energetic is highly turned on by anticipation, by tension, by eye-gazing, by stillness, by tease. The erotic energy is gone if things move too fast and the energetic can't keep track of it. Reviewing all my sex fantasies, Janet had my mind racing about hot sex. I was eye gazing the Gal across the bar and I like sexting. Making out before dinner but not finishing until after is the tease. Janet made me realize that all those feelings about sex made so much sense. Finally, I suddenly felt I had found my erotic blueprint I hadn't even realized was there all along. Janet life is short; therefore we must embrace the pleasures life has for us.
Looking Back at what We Learned:
In conclusion, it's been a few years since that workshop with Janet and our sex life improved. Especially relevant, I'm happy to confess that my erotic blueprint says I'm a sexual tension junkie. Every cultural message I received growing up said that I shouldn't be a tease in my sex life. Furthermore, sex should be more about my partner's pleasure than mine, that I shouldn't want the focus on me. But you know what? I like being a tease, I love pleasure and I want to be the center of attention when having sex. Most noteworthy, when we take off our clothes I want to have the sex life of a King. When we take off our clothes my erotic blueprint dictates how I will enjoy our sex and our life.
When we take off our clothes, the question is how this will help our sex life. In the past, sex for us used to look like heading to the bedroom after putting our kid to bed. As a result we would go to the bedroom, take off our clothes. Furthermore, get under the covers and go straight to sex. The sex life was good but not as hot as it could be.  Marrage is for life. Most noteworthy, our sexuality was taking off our clothes while knowing the drill and it worked.
Enjoying What We Learned about Our Sexuality:
Our sex life looks different now thanks to Janet and learning about things like my erotic blueprint. To turn me on my Wife knows sexting me during the day about what she'd like to do later, works. Furthermore, if I give her a look across the dinner table, I'll turn her on to sex big time. And when we get to the bedroom, we don't take off our clothes. Making out with our clothes on sets the pace. Therefore, the tension adds to the pleasure of our sex life and to be a happy couple. In conclusion,  Janet and I discovered our erotic blueprints for a great sex life.
An aroused energetic, thinks about your next kiss. In conclusion, take a moment to look at your partner with eyes that say I want you. Slowly approach your partner and wrap your hand around the small of their back. Keep your face a few inches away from your partner. Slowly approach their lips then pause right at that moment. There will little space left between your mouth and your partner.
Life is what you make of it and sexuality is a science. Speaking of sexuality just click one of the links and enjoy!

 
Do You Have a Normal Sex Life?
First of all, is your sex life and relationship with your partner normal?  Most couples who come into a sex therapist's office want to know the same thing. Furthermore, people want to know if they are having enough sex or too much sex. In addition, they ask about the right kind of sex or if their partner want's too much sex. Consequently, sometimes they worry about doing something totally different in bed.
Have Empathy for Your Partner:
Forget about being normal. Your sex life has nothing to do with being normal. Normal is driving the speed limit. Therefore, the most important thing you can do for your sex life is have empathy for your partner. Furthermore, you need to accept whatever their needs might be even if you don't agree. Being concerned about the frequency of your sex life is common.
Don't Worry about Keeping up with the Jones's: 
Worry about your sex life, not the neighbor next door and how often they have sex.  Especially relevant, keeping up with the Jones's sex life is a big mistake. Each couple has a certain routine when it comes to sex with their partner.  You should be more concerned about your sex life.. Consequently, for many years you and your partner had sex three times a week. The pattern has changed and now your sex is down to once a week. You should focus on how the pattern and frequency of your sex has changed.
Most People Exaggerate about Their Sex Life:
Most noteworthy, there is no magic number when it comes to sex. Couples in a good relationship that say they're sex life is great and frequent are exaggerating. If your one of the couples who says they have sex with their partner three times a week, you're fudging. Hence, from my experience that number does not correlate with the truth.What's normal for you and your partner now will change. In a few years the frequency of your sex will be completely different. Determining how sexually satisfied you are matters more than finding a national average. At this point in your life finding the right balance for your sex life is the key.
Especially relevant, the frequency of your shared sex life depends on how good your libido is. Furthermore, time, energy, and your mutual desire to prioritize sex with your partner are important. The Frequency of your conversations about your sex life is another way to enjoy your life. Increasing the amount of touch you and your partner share outside of the bedroom helps. Touching is the most important factor in a hot relationship with your partner.
Most noteworthy, if you're the partner with the higher sex drive doesn't mean your sex life is unrepairable. Always maintain an interest in your sex life; otherwise you might end up in a dead bedroom situation. Let me point out that sex isn't always spontaneous.  Kick starting your sex life with your partner, requires focus on your sex preference. In addition, arousal over orgasms and the buildup will enhance the frequency of sex with your partner.
Try Foreplay to Kick it up a Notch: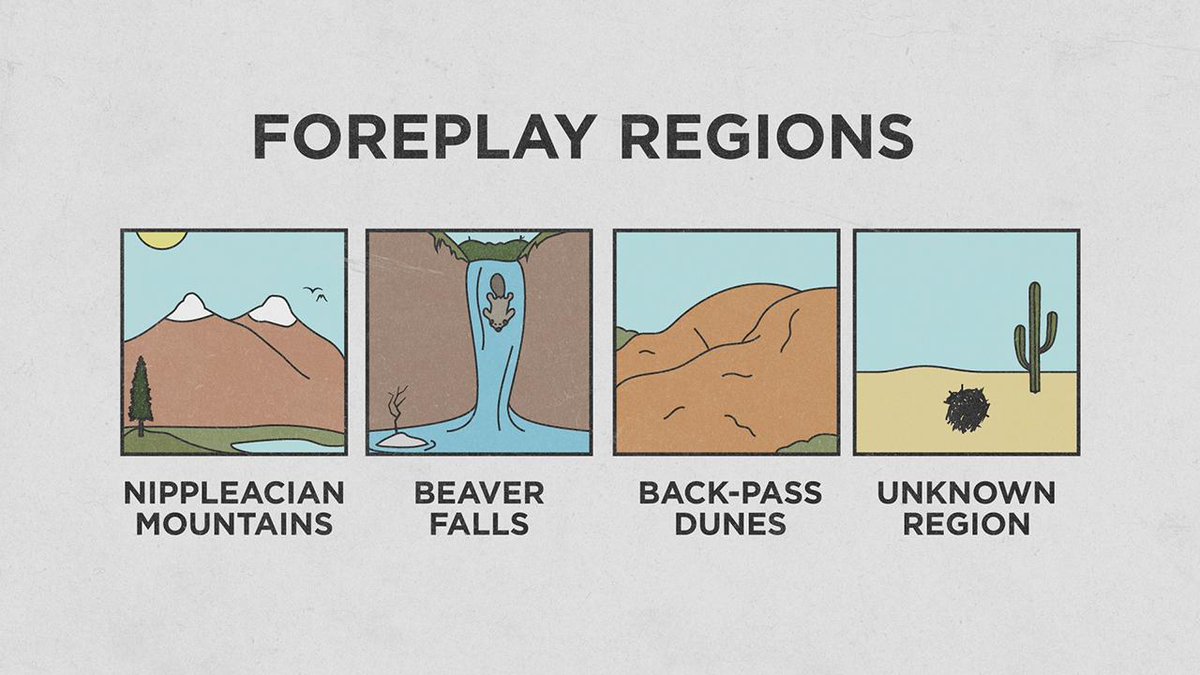 Therefore, for you and your partner, sexual desire isn't as strong at the start of sex. The majority of people have more of a desire toward the middle of the action. In addition, you need foreplay to commit to generating some kind of arousal. Watching porn or making out can lead to more desire for you and your partner. Because your sex life is important, you must be willing to generate arousal and see where it goes. Furthermore, if you're the partner with the lower sex drive, determine the reason for your low libido.
If Your Libido is Low Find Out Why:
In addition, there is no need to feel shame if you're the partner who is less interested in sex. Most people don't realize how common a desire discrepancy is. Especially relevant, you have to figure why you're not interested in sex if you want things to change. Because your sex life is painful and you are experiencing physical and hormonal fluctuations this might lower your libido. Or you're the partner that is tired of doing the same ol' thing in the bedroom.
There Could be Many Reasons for a Low Sex Drive: 
Sometimes, your partner with the lower sex drive might not be getting the kind of sex they want. Too much pressure from your partner can make you feel obligated, while killing your sex drive in the process. In conclusion, when you're lying in bed with your partner, don't worry if your sex life is normal. Be proactive while reaching out to your S.O. Hence, talking about what both of you want in the bedroom is a great way to spark up the sex.
Try New Things in a Relationship:

Finally, try new things like Snuggling more and masturbating. You can negotiate an open relationship if you're into that.  Always talk about what kind of sex is important to you and don't hold resentment. Learning how to give your partner what they want is the secret to a great sex life. In conclusion, getting the sex you want should be a second priority.
Young Canadians love giving Oral Sex:
First of all, according to a new study, a-lot of young Canadians like giving oral sex and receiving oral sex. The sexual pleasure of oral sex is one of life's main enjoyments. The study found that young heterosexual couples were both givers of oral and receivers of oral. In addition, 59 per cent of women reported giving oral sex to their men.  52 per cent of men   reported giving oral sex to their women.
Men need to give more Oral Sex to Women:
Consequently, the majority of women and men in this study really enjoyed oral sex.  However, I find that more women are giving oral sex and not receiving oral sex from their men.  And it's the opposite for men. As a result, more men are receiving oral sex, but not giving oral sex to their women. According to the study 52 per cent of men had more pleasure-giving oral sex. Hence, 28 per cent of women had more pleasure-giving oral sex. Most noteworthy, there were no gender differences for receiving oral. 73 per cent of men and 69 per cent of women love receiving oral sex and said it was "very pleasurable."
Women are Self-Conscious about Receiving Oral Sex:
Furthermore, research suggests women are uncomfortable receiving oral sex because they feel self-conscious about their vaginas. Unfortunately the cultural stigma about women's gentialia as shameful or dirty still exists. Especially relevant, many women are receiving oral sex and reporting it as very pleasurable. This means that more women are receiving oral sex. Women are tackling the anxiety and issues of vaginal appearances.
Sexual Scripts:
The study collected data from 899 university students in Canada.  The research aimed to understand the needs and behaviors of young students across the country. While statistics are one thing, the data also changes how "sexual scripts" impact oral sex and other sensual behaviors. Consequently, sexual scripts are ideas about who is going to be the giver and receiver of oral sex. Traditionally, heterosexual women were placed in the 'passive/submissive' role of giving oral sex. Therefore, heterosexual men were placed in the 'dominant' role of receiving oral sex.
Sexual Pleasure:
Furthermore, the research about this topic made sexual pleasure a focus. A-lot of the time, people are asked about their sexual experiences but not about how much they enjoyed it. How much enjoyment you get from sexual pleasure is a very important component. Besides an individual's well-being this research can be used in sexual health education programs. Most noteworthy, there will be more research on heterosexual couples. The study will be on how things like sexual scripts and gender roles contribute to sexual pleasure. In addition, the next study will focus on lesbian, gay and bisexual participants.
Sexual Scripts and Relationships:
In conclusion, I would like to see how sexual scripts play out within these relationships. Furthermore, I would like to see how the gender of the partner impacts communication. And also the give and take we see in the sexual experiences of men and women is important. Consequently, this study looked at casual hook-ups and committed relationships. Among Canadian students oral sex is very popular. Oral sex is a common sexual pleasure among young adults. However, continuing education about gender norms and sexual scripts is important.